Top Ten Tuesday is a meme created by The Broke and the Bookish. Each week a different question is posed and gives us bloggers an opportunity to share our top tens on all different types of bookish topics. This week's topic:
Top Ten Best/Worst Series Enders
Trying to do this TTT has alerted me that I've not finished nearly as many book series as I initially thought. I have found it very difficult to think of any
Best:


1. Harry Potter Series by J.K. Rowling- I think we all cried. We grew to know the characters so fully it was really difficult to say goodbye.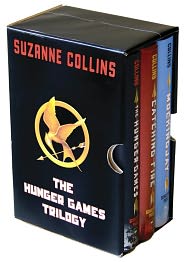 2. The Hunger Games by  Suzanne Collins- I know a lot of people really disliked Mockingjay but I felt it was a strong ending that really took us deep into the depths of Katnis' pain. I actually loved the epilogue.
3. The Infernal Devices by Cassandra Clare- Minus that epilogue I really liked how the series ended.
4. Anna Series by Kendare Blake- I loved Anna Dressed in Blood and Girl of Nightmares. I wish there would be more books in this series.
Series that got so bad I couldn't finish:
1. Sookie Stackhouse Series by Charlaine Harris– Up through book 4 (and a bit beyond) I loved this series. It was perfect summer reading that was easy, fun, and fast paced. Once True Blood really got popular I felt the series took  a nose dive. I never liked the HBO series and I haven't even started the last in the series. I'm not sure I will.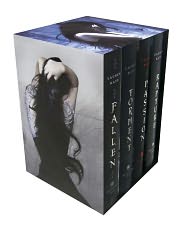 2. Fallen Series by Lauren Kate- The covers are oh, so beautiful-too bad the MC was whiney and there was a love triangle that just didn't work for me.
3. The Selection Series by Kierra Cass–Oddly enough I found the first to be rather entertaining. as I attempted to read The Elite I found myself feeling annoyed rather than any enjoyment. I DNFed and never regretted it.
Worst:  


1. Twilight Series by Stephanie Meyer- Breaking Dawn was horrible in my opinion–is it a spoiler to talk about how it ended? Well, you probably know all the reasons this wasn't a great series ender.
2. Hannibal Series- I loved Red Dragon and Silence of the Lambs. I read Hannibal and was disgusted with it. All I could think as I read was that Harris had completely lost his characters and went so far off what I found acceptable for their actions that he destroyed all the beautiful build-up and depth he had created in Silence of the Lambs.
I think these ending will be epic:

This was an interesting Top Ten topic–it really brought to light the lack of series I've read and how many of my favorite series are ending soon. I'd love to see which books you chose, leave your link in the comments.