Showcase Sunday is a weekly meme hosted by Vicky at Books, Biscuits and Tea where you can show what books you've purchased, gotten from the library, received from giveaway, as gifts or for review. I had a great week for books, got a lot to review and attended the Houston Teen Book Con.
Purchased:
I already own Shadow and Bone by Leigh Bardugo and Splintered by A.G. Howard but picked up an additional book of each to get signed at the Houston Teen Book Con to giveaway on the blog.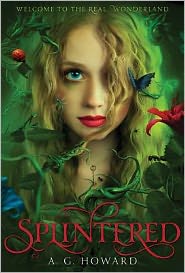 I read the ARC of The Rules earlier in the week (you can read the review here) but had to buy a copy and have Stacey Kade to sign.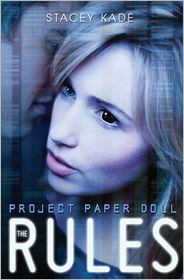 For Review (from Edelweiss and NetGalley):
Chantress by Amy Butler Greenfield, Overpowered by Mark H. Kruger, Find Me by Romily Bernard, School Spirits by Rachel Hawkins, The Deepest Night by Shana Abe, The Rules (Project Paper Dolls #1) by Stacey Kade
I'm reading Cat Winter's In The Shadow of Blackbirds now and Chantress is up next. What did you get this week?