Hi guys! Another week is behind us and more books have been added to our shelves. Many bloggers are amping up for BEA and getting prepped for that amazing experience. I'll not be attending so I'll be home dreaming of what it would be like. I have created a wish list of BEA books that I'll share next week (thank you Jenna for the inspiration!)

Now for the new additions from this last week. Stacking the Shelves hosted by Tynga's Reviews is a weekly meme where you show what books you've purchased, gotten from the library, received from giveaway, as gifts or for review.
For Review (via the publisher-Thank you Disney-Hyperion and Harper!):
Midnight Thief by Livia Blackburne, Say What You Will by Cammie McGovern, Reboot and Rebel by Amy Tintera, The Murder Complex by Lindsay Cummings, Push by Eve Silver, Vivian Divine is Dead by Lauren Sabel
F0r Review (via NetGalley- Thank you Macmillan Kids):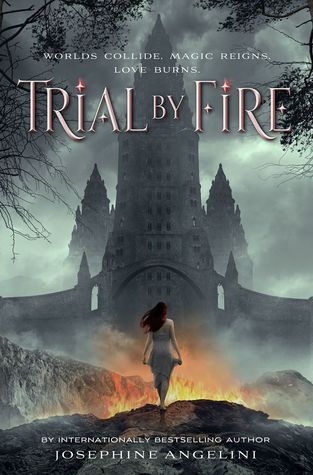 Trial by Fire by Josephine Angelini
Gift:
Talon by Julie Kagawa- Thank you Meredith from Pandora's Books and In the End by Demitria Lunetta- Thank you Demitria!
Last Week's Posts:
Review of Monstrous Beauty by Elizabeth Fama   
Review of My Last Kiss by Bethany Neal   
And don't forget my international giveaway for The Falconer by Elizabeth May!