Last week I took some time off from posting here so I could use the time to read and catch up on writing reviews. I would say it was a success! I am only one book behind my reading challenge on Goodreads and I wrote eight reviews. I hope I can keep this momentum up since it feels great to be a bit ahead of the game.

This last week I read In the Shadows, Say What You Will, Free to Fall and The Murder Complex. I've written all but one of these reviews and will be posting them soonish. The Lego art is coming together beautifully. The Kiss of Deception is more than half done and should go live this week! Heir of Fire will take a bit longer, I've started but still haven't photographed the Lego figures.
Now for the new additions from this last week. Stacking the Shelves hosted by Tynga's Reviews is a weekly meme where you show what books you've purchased, gotten from the library, received from giveaway, as gifts or for review.
For Review (via publisher):
Trial by Fire by Josephine Angelini
For Review (via Edelweiss):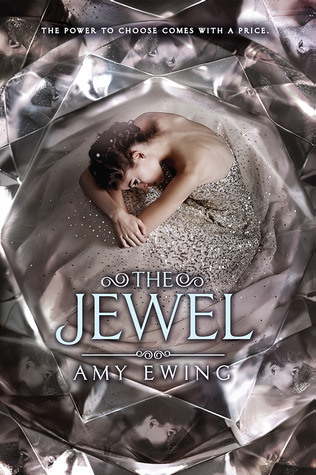 The Jewel by Amy Ewing
Gift (Thank you Krys from Bibliopunkk!!):

The Perilous Sea by Sherry Thomas
Purchased:
The Winner's Curse by Marie Rutkoski
Which books did you add to your shelves?