Stacking the Shelves hosted by Tynga's Reviews is a weekly meme where you show what books you've purchased, gotten from the library, received from giveaway, as gifts or for review.

This week I acquired some of my most wanted books for the year!
For Review (via publisher):
Sinner by Maggie Stiefvater
I already read this one-it was an incredibly addicting read. My review should go up next week.
For Review (via Edelweiss):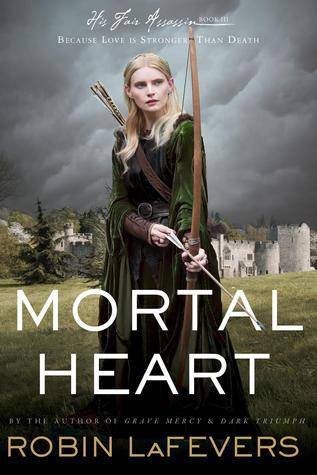 Mortal Heart by Robin LaFevers
I have been desperate to read this one and so when I got the email that I had access on Edelweiss I might have squealed a bit.
Gifted (Thank you Jon from Scott Reads It):
This Shattered World by Meagan Spooner and Amie Kaufman, Jackaby by Will Ritter and The Darkest Part of the Forest by Holly Black
I am so thankful to my wonderful bloggy friends. I had several people offer to send Jackaby from seeing my desperate need for this book on Twitter. You reading folks are truly the best. I've never loved a community so much. And Jon–thank you so much for grabbing these for me at BEA.
Purchased:
Ruin and Rising by Leigh Bardugo
EXCITEMENT. I started this last night after  my husband went out to get me a copy because I was sick. Sweetest husband in the world.
Posts from Last Week:
I have to fangirl a bit because Fierce Reads posted our Lego cover to their tumblr! Mary Pearson will also be adding it to her page dedicated to fan art. So honored for them to include our Lego artwork