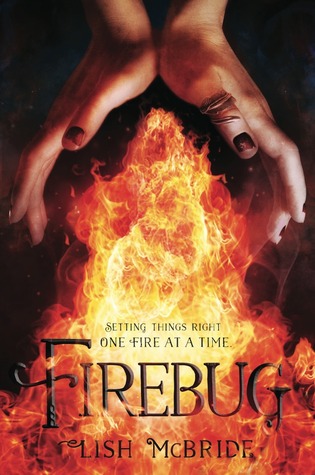 Firebug
By: Lish McBride
Release Date: September 23rd 2014
Publisher: Henry Holt and Co.
Format: Print ARC
Source: Publisher
A copy of this book was provided by the publisher in exchange for an honest review.
My Rating:

Summary:
Ava can start fires with her mind . . . but is it a blessing or a curse?
Ava is a firebug—she can start fires with her mind. Which would all be well and good if she weren't caught in a deadly contract with the Coterie, a magical mafia. She's one of their main hit men . . . and she doesn't like it one bit. Not least because her mother's death was ordered by Venus—who is now her boss.
…